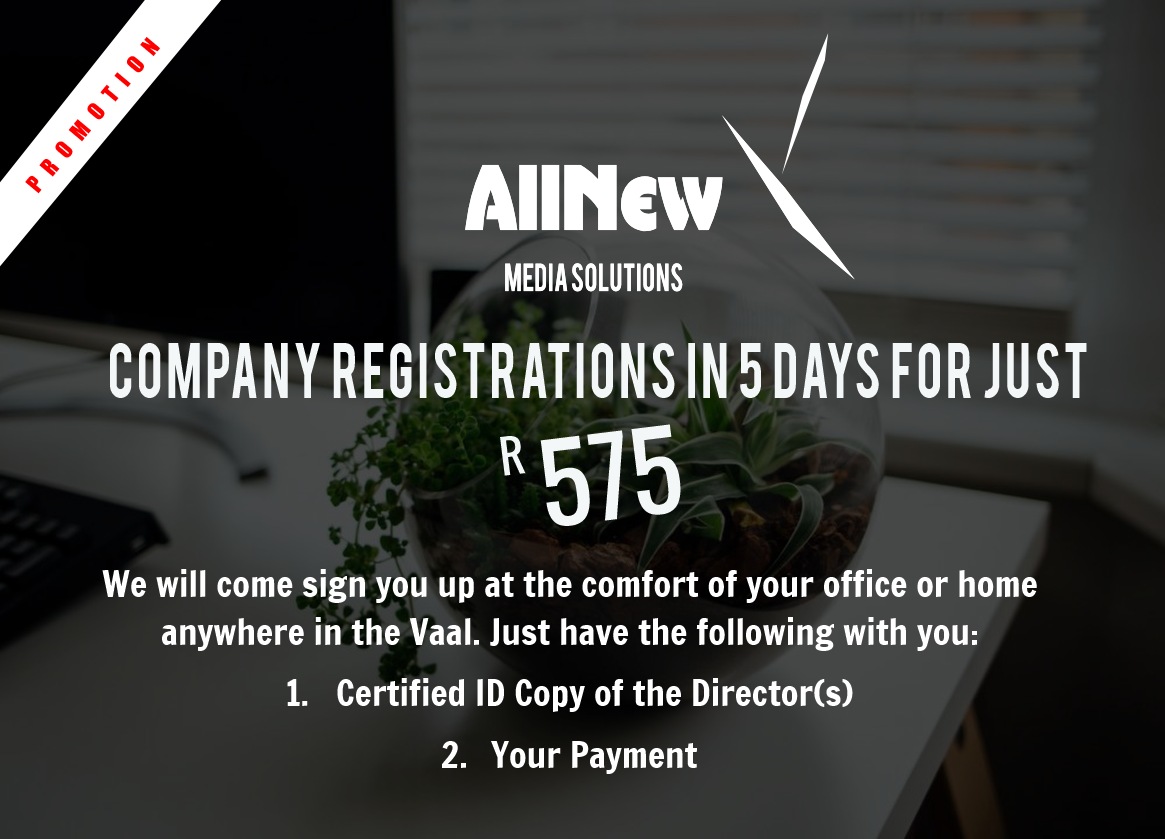 Tap play to hear promo details
Want to start your own business and get your company registered within a flash?  Its easy with us at AllNew Media Solutions. For just R575, we can get your company registered within just 5 working days and we will come to you to collect your documents. All you need to do is call us on 0838959530 to get a consultant to come see you.
Have your payment and Certified Id documents of all the directors and within 5 working days, you will get your CK Certificate emailed to you. A registered company is an excellent start for your business and will assist in accessing funding and great business opportunities  . So why wait? Click here to sign up right now!
Podcast: Play in new window | Download