Having issues with your Whatsapp? Well you are not the only one. The popular texting app owned by tech giant Meta, seems to be offline as thousands of users worldwide are reporting that they are unable to use the service. Users are unable to send messages to groups, private messages and view avatars.
We can also confirm that syncing the app with a desktop device seems to be offline. This seems to be affecting both private and business accounts users.
Reports of the outage began at about 09:00 this morning as shown by this graph from Down Detector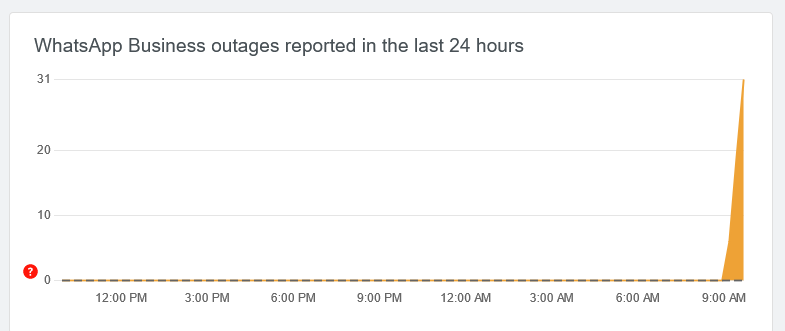 Whatsapp is yet to release an official statement regarding the issue as well as an expected resolution time of the issue upon publishing of this article.